The digital world is here, and any company or organization that wants to maintain a high level and continue to grow must adapt to the fact that Cloud Computing is part of the present.
Accessing the vast amount of data currently handled by various organizations from anywhere and at all times is only possible thanks to the use of this type of technology, so it is fundamental to look for solutions that allow you to implement them in the most efficient way possible.
SAP HANA CLOUD PLATFORM, EFFECTIVE SOLUTION
SAP HANA Cloud Platform (SAP HCP) is an open services platform, whose operation is centralized, that is, it allows the creation and execution of individualized and tailored mobile applications for each company and also the implementation of third party applications. Not only is it based on open standards, it is also compatible with the main programming languages ​​(java, java script, html5 …), as well as allowing various connection protocols.
It also has an impressive in-memory SAP HANA database, useful for both Front-end and Back-End systems. It has about 40 useful microservices for any business, but SAP is always being updated and providing new functionalities, which leads to the almost continuous development of new applications and specific processes.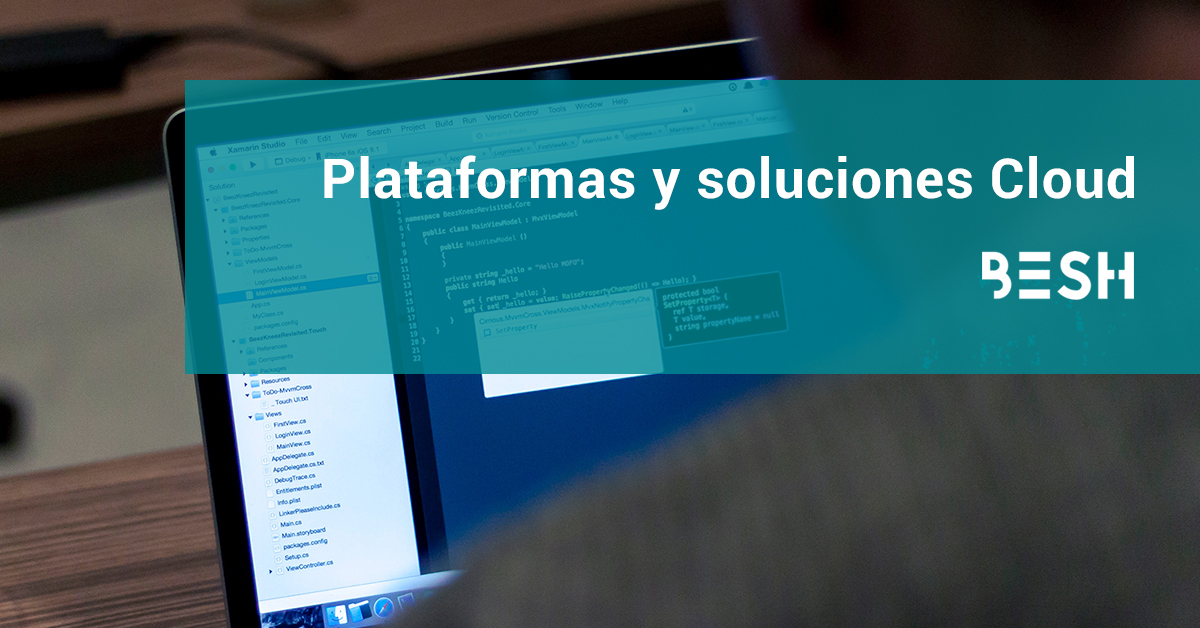 Companies must be very clear that they have to adapt to the new needs of customers and provide specific and innovative solutions. In order to be competitive in our current environment it implies almost obligatorily to register in the digital life and to make it contributing value, for which all the departments of a company must be connected.
In fact, connectivity is the key to everything, as attests that cloud computing experiences an annual growth rate of approximately 30%, but in the future it will be the only possible solution for any company.
SAP Hana Platform offers maximum security when it comes to protecting one of the world's most valuable assets, the data. Moreover, thanks to its partner system, it works with the best developers in the world and offers solutions and applications that are in the center of SAP applications and that are easily adaptable and implementable in the framework of any company that requires them.
ADVANTANGES OF USING THE SAP HANA PLATFORM
Cloud solutions are an important way to generate business benefits by saving you software and licensing costs, automating functions, and quickly accessing relevant data. You can get a simple and personalized user experience, create online workgroups, have real-time analytics, develop and integrate IO applications, create and use mobile applications…
In short, the goal you will achieve is to increase productivity by simplifying development models and operations.
HOW WE CAN HELP YOU
At Besh we count on expert knowledge on SAP HANA Cloud Platform technology, applying it to different business scenarios. We are experts in:
Cloud SAP: Customized solutions and backed by certifications in Cloud Services by SAP.
Virtual Servers: The most robust, scalable and complete offer on the market in Cloud servers.
SAP HANA Solutions: Expert knowledge of SAP HANA technology.
Hybris Cloud: Experience and accelerators in this solution.
SAP Business One Cloud: All the elements of the systems are integrated to perfection ensuring the optimization of the technologies.
Back up Center: Which meets the requirements of  Business Continuity y Disaster Recovery Planning.
SAP Labs: SAP HANA Solution Center to test concept and improve business decisions.
VDI : It allows companies to put their computing in the cloud and users to work from anywhere.