The disruption of the Internet and its emerging technologies in the business industry is generating an exaggerated amount of information in real-time. The amount of data that is now available and the competitiveness in the market are factors that are now accelerating the decision-making process. An effective strategy to improve the decision-making process is the combination of an innovation strategy and big data. The Big Data strategy duo, recent as it is, is being successful in transforming the way companies are managed.
Benefits of including Big Data as a business innovation strategy:
In a completely digital environment there are three factors that companies must consider: information, big data and an innovation strategy, the combination of these better known as big data strategy. It must also always be noted that the current market is changing at a rapid rate and there are several ways to work to generate value. This development is forcing companies to integrate an innovation strategy to create added value.
Creativity and added value are both composed of a physical component (tasks needed to carry out a specific activity) and a component of information processing that includes the collection and processing of information.  This is where big data comes into play as the data collector, and finally analyses and executes the information using a pertaining technique (big data strategy).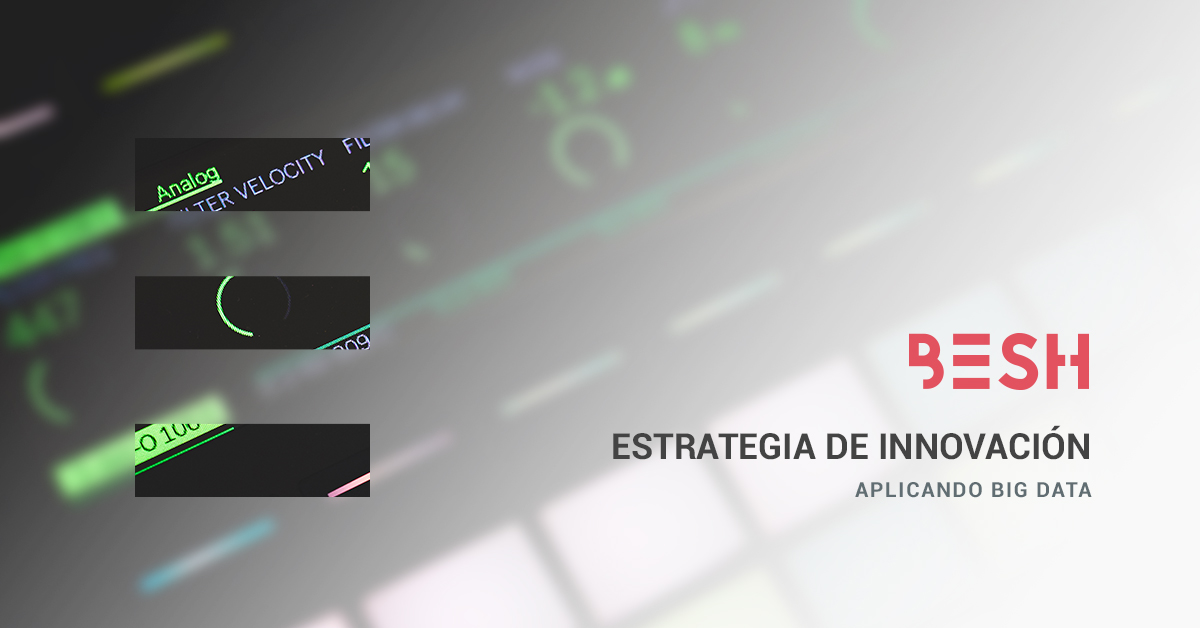 Fortunately, there are sectors such as marketing, sports (especially e-sports and soccer) or health where companies are seeing the real importance of big data in the development of their strategies. In the advertising world, new narratives are being applied to accommodate these new audiences.
By being connected directly with customers and users, marketing and health companies adapt at a faster rate than other companies. Therefore, their transformation process is faster, and in this process, they have found the combination of an innovation strategy and big data.
The perks that these companies have obtained are the following:
Automation of processes and orders.
Reduction of time and money costs.
Flexibility in systems and design thanks to software
Special treatment to specific customers, thanks to target differentiation and the ability to target even further.
New relationships and access to international markets when creating new products.
Big data and a well applied innovation strategy generate activities with return and synergies in businesses by allowing access to different markets and areas.
Source:
Forbes
Directivos y Gerentes
Customer service is essential for organizations and often the only contact with customers. If a proper tuning with the customer is established, the customers will not only be guaranteed a product or service with which the users feel identified, but it os also very likely that the results will improve and increase sales.
Therefore, it is necessary to establish some guidelines to know the client and offer a personalized service. One of the best ways to get customer satisfaction is to use data management to get to know the customer's needs and preferences. Today in our blog we want to share some keys ways to apply data management in customer service.
The value of new technologies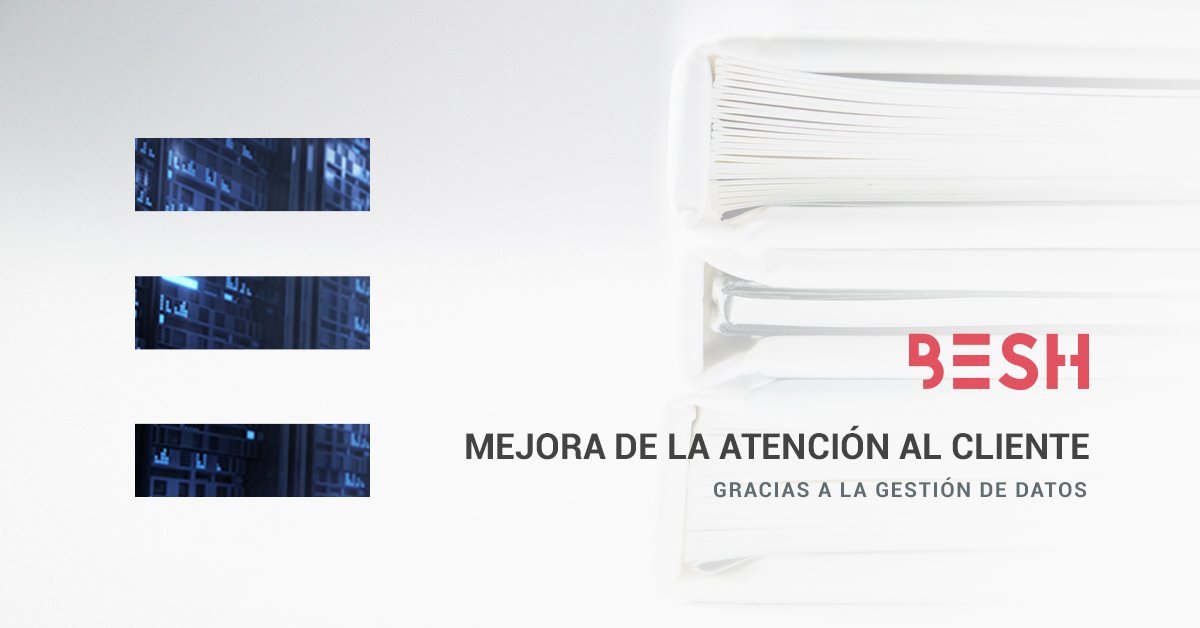 The arrival of new technologies such as Big Data or the Internet of Things has revolutionized the business world and how to relate to each other. Today all transactions and operations are done digitally. The amount of data produced today is immense, however, are we really taking advantage of all the information?
This is where data management comes into play. Many times there is no separation between data and people, information is poorly analyzed or data is stored in an incorrect place. To take full advantage of Big Data's potential, companies must resort to platforms and softwares. There are tools like SAP Hana Cloud Platform that help companies make decisions. The integration of a SAP software or solution improves data management by offering global solutions in customer service.
What solutions does an information technology platform offer?
SAP Hana Cloud Platform enables improved customer experience. The goal is to provide a new business experience and get to know the customers better. This is possible thanks to the complete and complex data mining offered by SAP Hana Cloud Platform. Then it's time for data management. It is one thing to have the information and another to use it well and take advantage of it.
For this reason, the integration of data management and IT is fundamental. Thanks to the data collected from social networks and Internet companies, businesses can make reports and analysis to know their customers and improve their leads and business strategies.
Data management requires the collection of information from the SAP Hana Cloud Platform to draw conclusions. In this way, a panoramic view of the customer is achieved and new products or services can be implemented. In addition, companies can adapt to new changes and anticipate their competitors thanks this access to information. Data analysis allows the diversification of channels and detection of communication failures.
Until a few years ago, the process of data analysis and processing was a difficult task to perform due to the complexity of the processes and the large amount of information to be processed. Thanks to the digital transformation of companies, businesses have changed the way they act and think. Businesses have moved from a manual organizational model to a digital and automatic one.
The reason for this shift being the excessive amount of information and the digital tools that exist in order to manage all this information. To respond to this demand, new professional profiles have emerged such as CDO (Chief Data Officer). CDO´s are responsible for analyzing and managing a company´s data to convert them into a business asset. In short, a CDO is resposible for the management of all business data, and the usefulness of this data.
The presence of CDO´s in companies grows every year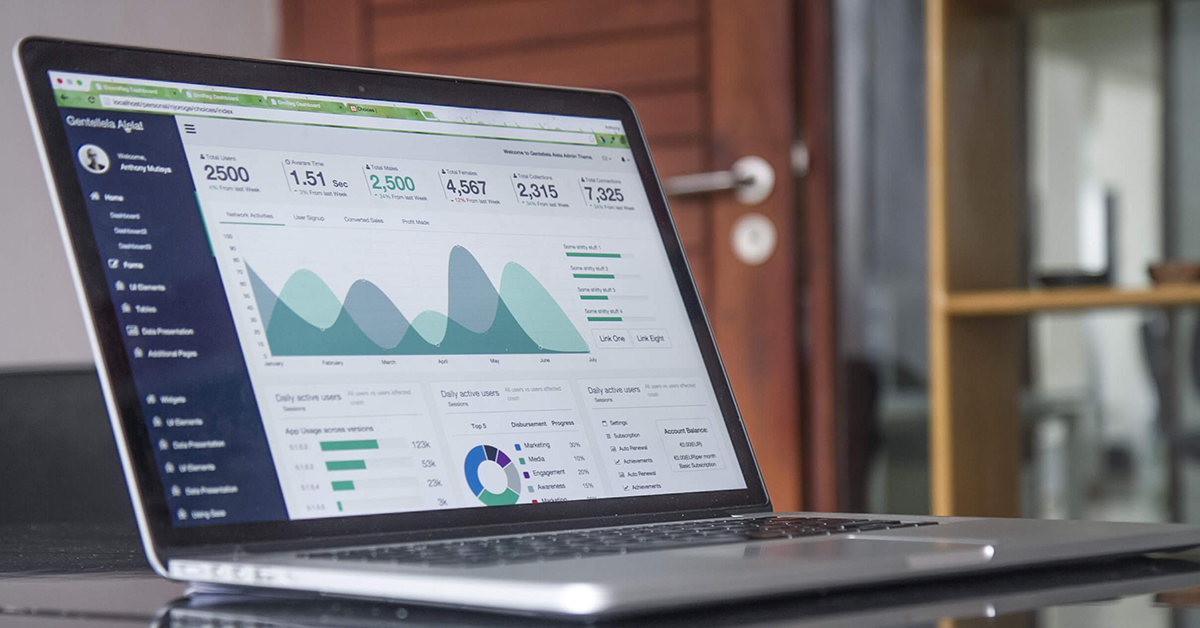 According to experts, CDO´s must meet three objectives; Improve customer interaction, increase efficiency and differentiate from its competitors. To meet these goals, these executives must harmonize two different sectors: analytics and data management. To do this, they must combine all the internal and external data of the organization, as well as apply effective analytical and statistical techniques to reach new solutions.
This mix of data management and analytics is becoming the dominant trend in CDO agendas for large companies. Companies should hire this digital profile if they wish to incorporate new models of digital strategies. One of the tasks of the CDO´s is to integrate the data and its analysis in a joint way and not as separate operations.
What does analytics and data management entail?
Data analytics is the science that examines the raw data in order to draw profits and conclusions. For example, decision-making is improved by better knowledge of customers and the market through analytics. In order to obtain patterns and useful data information, analytics applies statistical techniques.
In contrast, data management is the processing and management of data using digital technologies such as Big Data or databases. It is common to use software such as SAP HANA Cloud Platform for data management. The difference with respect to a few years ago, was that companies could not analyze their processes without them being treated accurately. In order to carry out the analysis and management of large volumes of information, CDO´s use softwares such as SAP Hana Cloud Platform. Organizations must build their business in analytics and data management, but they must be built correctly and this is where CDO´s must step in.