In this post we talk about SAP HANA, an integrated platform that combines innovative database technologies which has been transformed in a very short time into a key part on the strategy to work with big amounts of information in real time.
The 3 critical issues when choosing SAP HANA.
3 most relevant aspects when you are choosing architecture SAP HANA on Cloud, in terms of fast, flexible and safe provide aspects are:
1. Availability and Business Continuity: replication between two different data centers certified by SAP:
Immediately hardware provisioning and high availability.

Flexible environments: scalability.

Proof of Concept.

Mini Projects(1 to 3 months) and labs.
2. Connectivity: high-performance connection through a private and dedicated fiber network, which helps supply rapid response to expansion and integration with customer's internal network.
3. Managed Services: monitoring, centralized management, automatic processes, restricted access and third party systems integration.
For the development of SAP HANA associated infrastructure, Besh has a service Cloud that has availability of more than 20 terabytes infrastructure in active-active between two of its Data Centers, which offers our partners one of the most advanced platforms in the market.
Hop on one of the most advanced clouds in the world!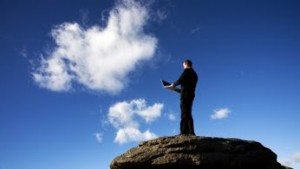 – Speed: it allows you to operate with minimal latency, enables collaboration, growth and flexibility for faster deployment.
– Accessibility: a solid cloud service that allows new applications, rapid deployment and faster adaptation of your business.
– Security: safety guarantee in terms of data, with quality control highest standards.
Partner ecosystem
Besh offers their partners a full relationships model that covers many of their needs: infrastructure, architecture, migration, or development portfolio.
Computing. Imagen destacada.